YUP, you guessed it, I am officially a
Scentsy Consultant!!
If you are anything like I was, I thought "what is Scentsy?".
Well is is all of these pics below!
(they come in 3 different sizes, many, many different styles)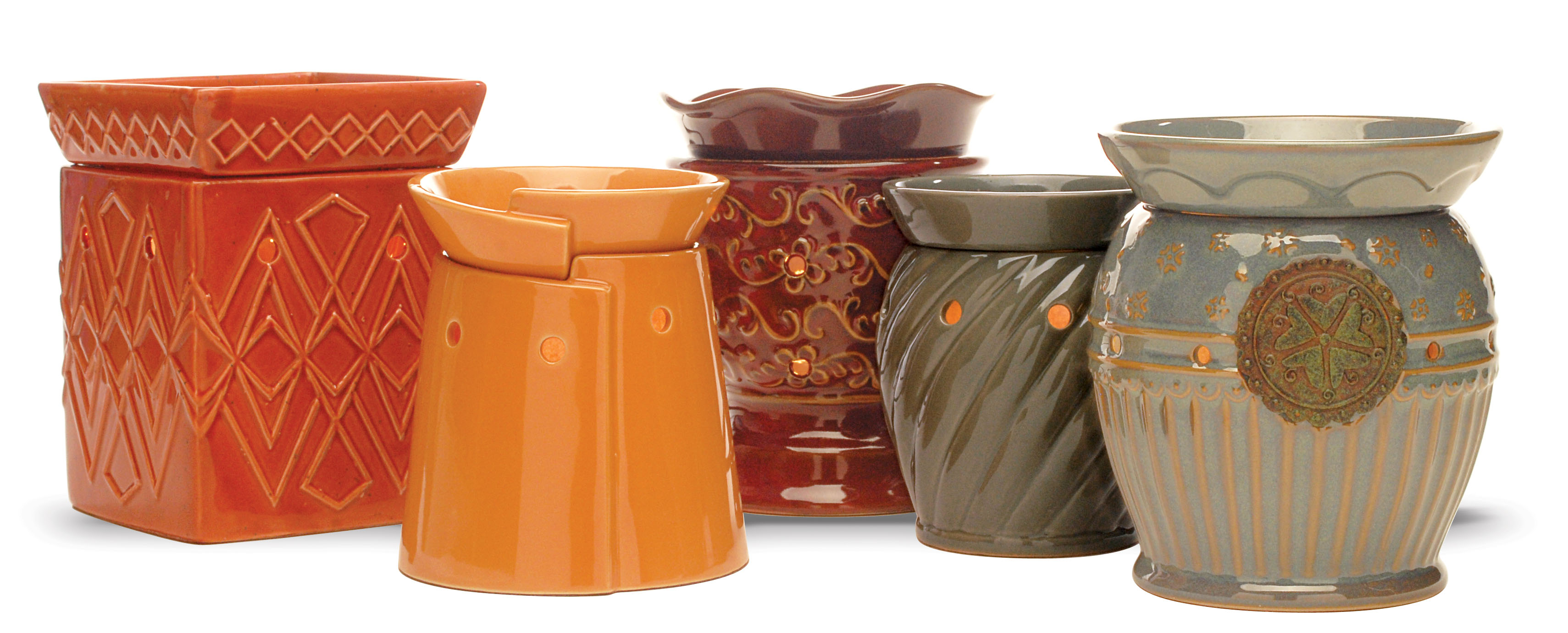 Scentsy Bars
(80 different scents)
I found out about Scentsy while doing one of my agency nursing stints! Someone was having a party and I saw the catalogue.........picked it up.......looked at it ..........and immediately thought.........
"I could totally sell this, heck it sells itself, I'm already sold".
Within 24 hrs I was a consultant and it has been amazing ever since! LOL
That was 18 days ago!!
Only 18 days and I've never smiled so much in all my life.
I got my consultant kit, put in my first order, got extra stash for myself so I have lotsa stuff to present at parties!
I have a friend doing an online party and I have my official launch party this Saturday March 24 at 6 pm! I'm so excited! I already have 2 more guaranteed parties to book at mine!!
And all the while, I'm making commission! Which I didn't even know about!
YAHOO! More money for crafty goodies! LOL
This is the general idea behind the warmers........
A lightbulb inside the warmer, heats up the wax, on the top dish of the warmer, once it is plugged in!
Flameless, Soot Free & the wax never looses it's volume nor heats up enough to burn!
Having 3 kids, I REALLY liked this idea!!
And another thing......
IT"S AFORDABLE!
A great gift. For yourself. Or a friend!
ARE YOU INTERESTED IN BUYING SOME SCENTSY?
Check out my website
Under the Buy section you will see 2 parties, one is mine and one is my friends.
Should you want to order online, feel free to do so!?!>
OR feel free to just browse the catalogue
My question to you was whether or not you would follow me if I made a blog strictly devoted to Scentsy, so you can see the newest products and sale items!??!
Now I must rush off, i'm at the tail end of a night shift and I need to finish up so I can get home, take a nap and spend the rest of the day cleaning for my party tomorrow! YAY!
Talk Soon!