It's my father in law's 80th birthday tomorrow & can you believe I didn't have a card handy! BWahahaa!
So I made this card yesterday. The image is from
Prairie Fairy Designs
& is called
Harbour Gulls
. I used a sketch being offered at
Karitas blog
. She is offering some candy, but to be in the 'running', she is asking for you to create something using her sketch then enter Mr. Linky. This is not a challenge, it is simply a sketch to follow in order to be in the drawing for her candy ! And since I adore her work, I simply had to get in on this chance!
What a wonderful idea!
I have a blogaversary coming up & am currently gathering some candy to offer up at the end of the month and perhaps I'll 'borrow'
Karita's idea
to be creative to be in the chance to win (rubs hands together with evil grin)!! lol
I digress.
I don't think I've eva layered so much in ALL MY LIFE!
I distressed almost every piece of paper with my Tim Holtz distressing tool then sponged with Tim Holtz Vintage Photo ink pad. OH what fun!
Maybe you think this card is a bit to 'froo-froo' for a male card, what with the bow & pearls & all, but I just think of them as final touches! My hubby says he'll love it! I'll tell you how it goes!
******************************************
For a page from a scrapbook I am putting together for my brother & his family!! I'm so pleased!! MWAH!!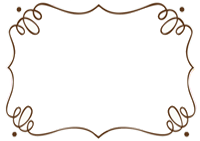 *********************************************
Challenges for my card:
CRAFT-
in a roll of the die (die cut tag)